 Fontys – Smartscan #SWI2022
Fontys Hogescholen is a large (46,000 students, 5,000 employees) and broad public university of applied sciences with locations in ten cities in the south of the Netherlands (North Brabant and Limburg).
The 25 separate Fontys institutes jointly provide more than 100 study programs – bachelor's, master's, associate degrees, and training and courses for the business market – and conduct practice-oriented research, each in collaboration with and for their own professional field. The institutes and the Executive Board are supported by seven departments in the areas of finance, IT, marketing and communication, personnel and organisation, housing and facility affairs, education and research, and student facilities.
The SIA-RAAK research project 'SmartScan' is a collaboration of Fontys University of Allied health professions (FPH), part of the Fontys University of Applied Sciences, with Fontys Engineering, AVANS University, the TU Eindhoven and orthopaedic experts. Its aim is an innovation of the fitting and design process of orthopedic aids, in this case orthopedic shoes.
Application area
Of the Dutch population, 57% experience foot problems that can mainly be treated by a Pedorthist – (an orthopedic shoe engineer, -technologist). For example, 20% can be helped with orthoses that support the natural shape of the foot. A more limited group requires more complex orthopedic aids, such as ankle-foot orthoses or custom-made shoes, which correct the (abnormal) position of the foot. For these groups, the fitting process must be done with particular care to avoid injuries, which can lead to complications and possibly to amputation.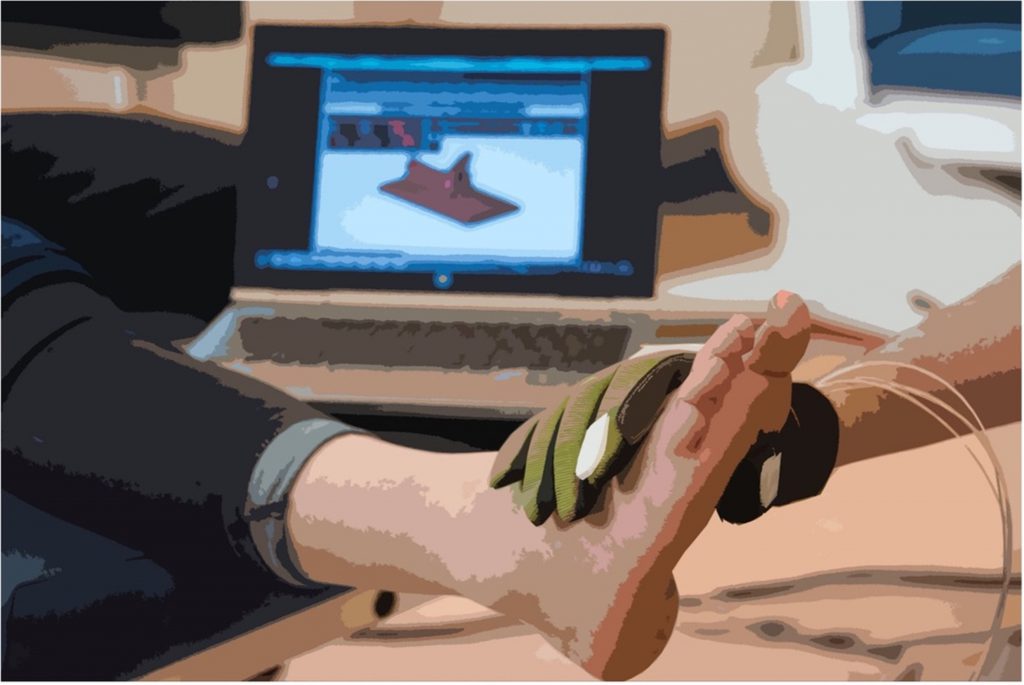 Aim
The main goal is to develop a high-tech instrument to renew the fitting – casting process to overcome shortcomings on the current method, such as risk of injuries or fittings that depend on the medicating person. With this new method, the plaster cast of the foot is replaced by a digital representation of the geometry of the foot. Based on this digital twin of the foot, it becomes possible to perform peer consultation, and foot models can be compared digitally, even remotely.
Approach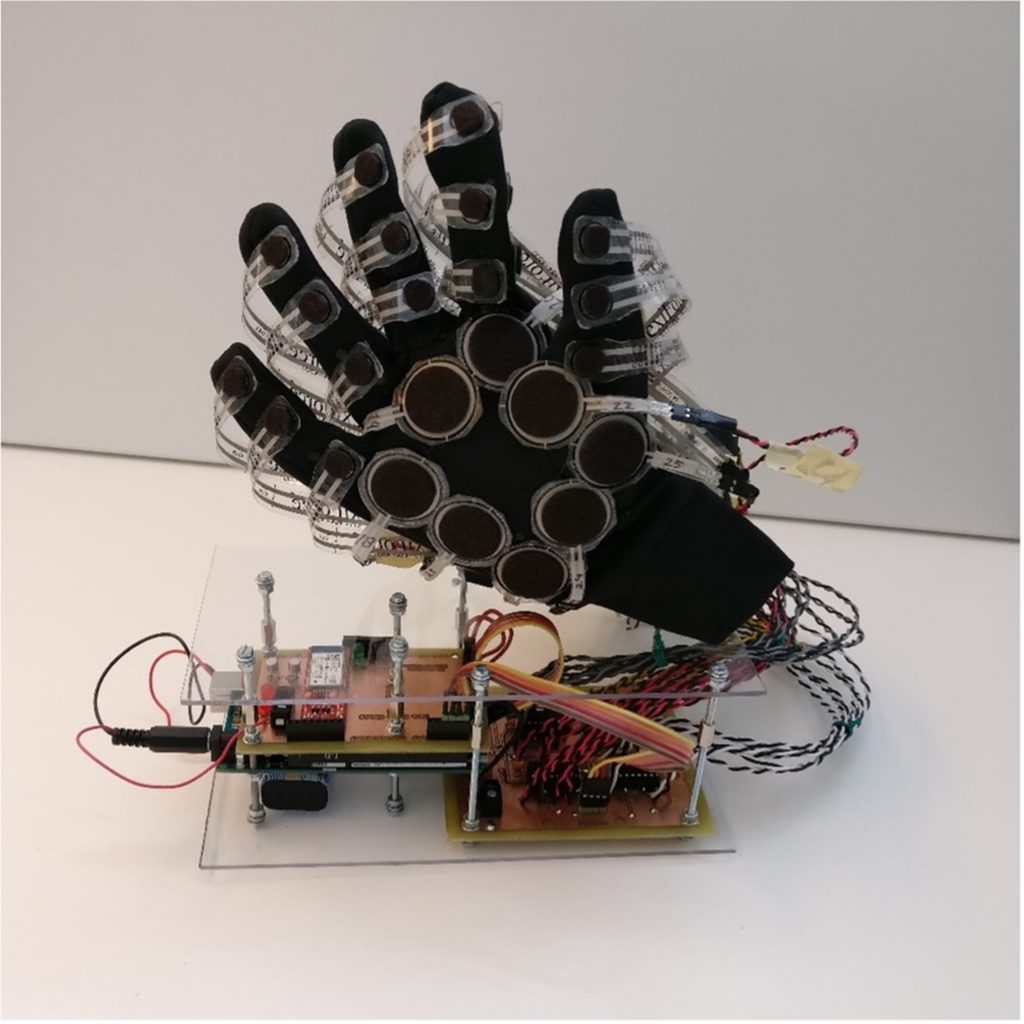 The creation of the digital twin will be based on an instrumented glove that is equipped with a position sensor on each fingertip and pressure sensors in the palm of the hand. This is to measure the applied pressures by the orthopaedic expert during the casting and correction phase. The acquired pressures will give insight in the amount of occurring pressure points that can influence the desired corrections. Both the position sensors as well as the pressure sensors generate a large amount of data. This data is used to generate a 3D digital 'wireframe' model in CAD software where this model will be further edited for manufacturing.
The digitalization of the geometry combined with the applied pressures on the foot will give the orthopaedic expert a unique visual insight of what he is doing.
Therefore, the main research question is, how to 'clean' and control the huge dataflow from sensor to CAD in real time in an efficient and effective way.