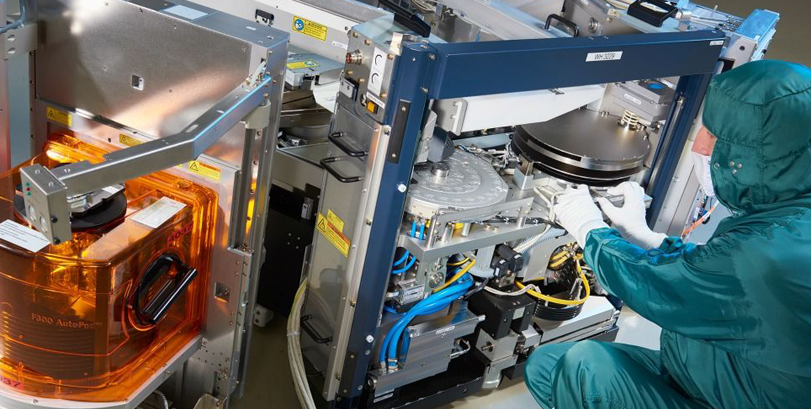 VDL ETG – Droplet on Wafer #SWI2020
VDL Enabling Technologies Group is part of VDL Groep, an international industrial family-owned company with 97 subsidiaries, spread over 20 countries, and more than 17,000 employees. It is a conglomerate of flexible, independent companies, each with its own specialty. The strength of VDL Groep lies in the mutual cooperation between the companies.
VDL Enabling Technologies Group is a subcontracting company specializing in metalworking, mechatronic systems, and system supply, plastics processing, and surface treatment. Our range of services includes engineering, prototyping, customer-specific process automation, and series manufacturing of highly complex products with relatively low production quantities. We have built up a broad experience in the following markets: equipment for the semiconductor industry, thin-film deposition equipment for photovoltaic solar cells, analytical instruments, medical systems, science & industry, and mechanization projects.
In the semiconductor industry, our equipment is used in various processes, such as wafer handlers, wafer stages, and vacuum process chambers.
Droplet moving on a surface
During wafer handling, an undesired water droplet could accidentally deposit on its bottom surface. When mechanical or thermal removal of the droplet is not possible, and time is limited, the only remaining way at atmospheric conditions is to remove the water by airflow. But, with the typical volume of the droplet 3-7mm3, pushing the droplet along the surface to the edge is not a simple problem. Note: breaking the droplet by blowing too hard could make the situation worse, since then smaller droplets have to be removed.
The company currently is considering varying the airflow, such that the droplet may start oscillating and changing its shape, which in turn should change the drag force acting on it.
This is the question for the Study Group: Could be there any specific type of airflow oscillations that would effectively increase the drag force on the droplet to drive it forward faster without breaking?
VDL ETG – Droplet on Wafer